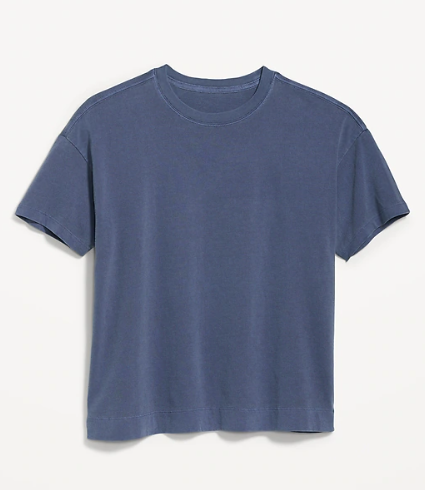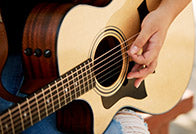 Introducing our Electric Guitar Brand Navy T-Shirt - A Must-Have for Music Enthusiasts!
Elevate your style and showcase your passion for music with our Electric Guitar Brand Navy T-Shirt. Crafted with precision and designed for guitar enthusiasts, this navy tee is the perfect addition to your wardrobe. Whether you're a seasoned guitarist or simply a music lover, this shirt is sure to strike the right chord.
Key Features:
Premium Quality: Made from high-quality, breathable cotton, our navy t-shirt ensures comfort all day long. It's perfect for gigs, rehearsals, or just lounging around.

Sleek Design: The minimalist yet striking design features our electric guitar brand logo in vibrant white, adding a touch of sophistication to your outfit.

Versatile Style: Whether you're on stage or hitting the streets, this navy tee complements any outfit. Dress it up with jeans and sneakers or keep it casual with shorts for a laid-back look.

Durable Print: Our logo is screen printed with precision, ensuring it withstands countless washes without fading, so you can rock your style for years to come.

Available in Multiple Sizes: We offer a range of sizes to ensure the perfect fit for every music enthusiast. Refer to our size chart for accurate measurements.

Affordable Price: Show your love for music without breaking the bank. Our navy t-shirt offers unbeatable quality at an affordable price.
This Electric Guitar Brand Navy T-Shirt is more than just clothing; it's a statement of your passion for music. Whether you're jamming with your band, attending concerts, or simply expressing your love for electric guitars, this tee is the ideal choice.
Don't miss out on the opportunity to own a piece of apparel that resonates with your musical soul. Order your Electric Guitar Brand Navy T-Shirt today and make a stylish statement wherever you go.
Strum into style with our Navy T-Shirt, and let your love for electric guitars shine! Grab yours now.